Change Management
An organisation needs to understand and manage all aspects of Change in the environment that it operates. Small Changes (Incremental Change) sneak up on organisations "under the radar" whereas major initiatives (Transformational Change) must be planned carefully. There is a wide spectrum of Change between Incremental and Transformational, organisations need to recognise and understand the resultant dynamics.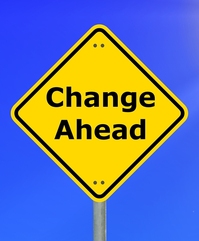 Based on our experience and qualifications, we can offer advice and active assistance to your organisation's Change initiatives. Our service is relevant to all organisations from Small and Medium size businesses to Multinational corporations and to both the Private and Public sectors.
Approach
Our approach to Change involves managing the Hard issues (SOPs, Training plans) and the Soft issues (Emotions, Resistance). We will advise and assist on every aspect of the Change journey from Concept to Realisation. We will ensure that structures are in place to ensure that the new system will stick and where necessary be aligned to the next Change event on the horizon. We can offer assistance in:
Project-based Change
IT projects
SAP rollouts
New technology
New equipment
Environmental
Engineering
Outsourcing projects
Employee re-organisation
HR projects
Elements of Change
Company vision
Management buy in.
Stakeholder analysis
Communication plans
Training plans
Resource planning
Managing resistance
Recognition and management of the Rumour machine.
Definition and design of new Business and work structures.